Every diner is different and when it comes to eating out or getting takeout, the expectations vary from restaurant to restaurant and differ by diner demographic.
Across the board, diners insist on great taste and freshness. This isn't a big surprise considering no one generally dines out where they've previously had bad meals.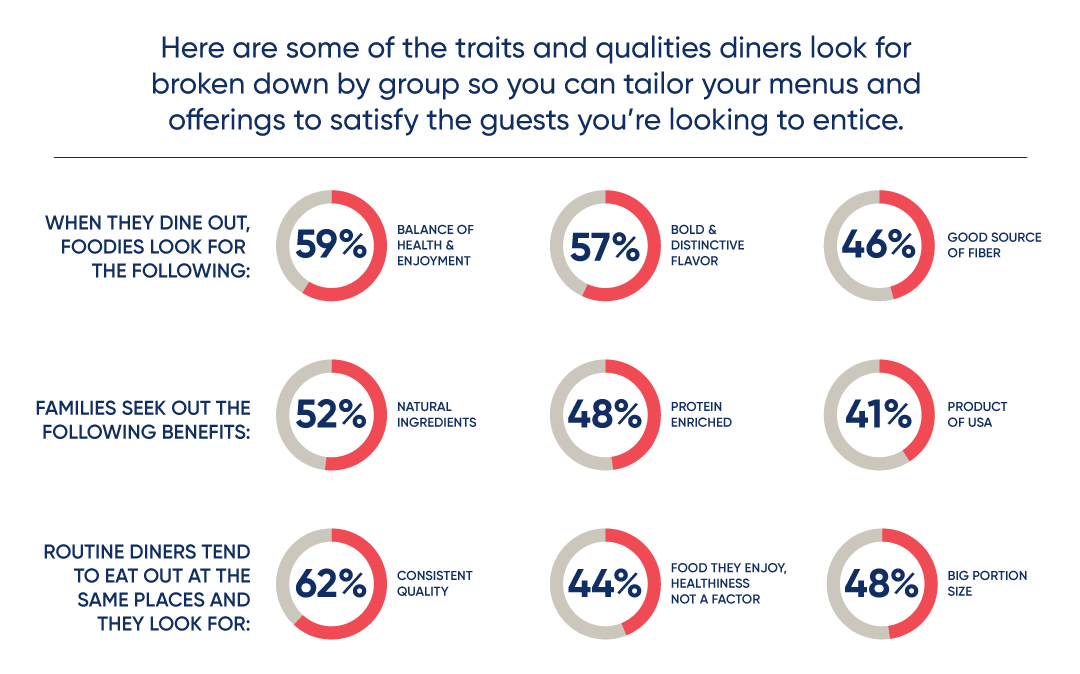 To learn more about the results of this study and get a clear picture of the benefits diners seek out, contact your Riceland sales representative or reach out to our sales team here.